Faculty
Honorary Faculty
Adjunct Professor
Toshihiko OMOTO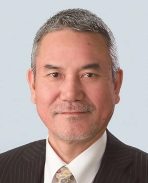 【Specialized Fields】

Contract Management, Dispute Resolution
【Subjects】

Contract Management & Dispute Resolution
【Background】

Graduated from the Kyoto University Faculty and Graduate School of Engineering. PhD in Engineering. Worked for Taisei Construction then became Professor at Kyoto University. Currently Adjunct Professor at Kyoto University. Started the Toshihiko Omoto Construction Project Consulting and gave management and dispute resolution advice. Additionally, conducted dispute resolution work as an arbitrator, mediator and dispute board member.
【Publications】

Dispute Board, Nikkan Kensetsu Kougyou Shimbunsha; "Arbitration and Settlement in Construction Contracts", Civil Engineers Journals; and others.
【Message】

If contracts are not carried out appropriately, any kind of business transaction will not be satisfactorily performed. Eventually, this may develop into a contract dispute. Using construction contracts, which are extremely complex, we will study contract theories, management methods, and dispute prevention/solving methods.