Faculty
Global Social Entrepreneurship
Adjunct Professor
Takeshi YAMAWAKI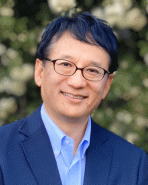 【Specialized Fields】

Media Theory, Media Literacy, American Politics, International Economy
【Subjects】

Cases on Social Innovation
【Background】

Graduated from the Faculty of Law at Kyoto University. Worked for Asahi Shimbun as an economics and investigative reporter, Washington DC correspondent, editorial writer, editor-in-chief of Asahi Shimbun GLOBE (Sunday Edition), and American general bureau chief (2013-2017), then joined Smart News as a research director at SmartNews Media Research Institute. Also was Reuter Fellow at Oxford University (1995-96), senior visiting researcher at Free University of Berlin (2012-13) and Director of the SmartNews Media Institute in April 2022.

【Publications】

The Forbearance Policy: What Went Wrong with Japanese Financial Regulation, Loughborough University Banking Center, 1996.
Changing Role of the Media in Contemporary American Politics (in Japanese) (joint authorship), Toyo Keizai, 2019.
MediaLiteracy - Fostering critical thinking skills (in Japanese) (joint authorship), JIJI Press, 2021.
【Message】

The most significant change in the modern media environment is the dramatic expansion of content choice. Polarization of public opinion and media has risen, as endless content is available on computer, mobile devices, television, newspaper etc. What kind of media literacy should we have amidst this chaotic era? I would like to consider it with you at this graduate school.