Faculty
Center for Research in Business Administration
Senior Lecturer
Hisashi MASUDA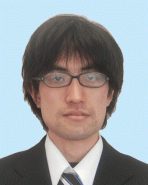 Service and Hospitality Program
Tourism and Hospitality Management Course
【Specialized Fields】

Service Science,Marketing Research,Service Engineering
【Background】

Dr. Hisashi Masuda serves as program-specific senior lecturer, Graduate School of Management, Kyoto University. He received his Ph.D. from Kyoto University in 2013 and served as assistant professor, Japan Advanced Institute of Science and Technology in 2013-2017.
【Publications】

Hisashi Masuda, et al., "Approaches for sustaining cultural resources by adapting diversified context of customers in tourism: Comparison between Japanese and Slovenian cases", Serviceology for Services, 5th International Conference(ICServ2017) Proceedings,pp. 55-63, Springer, 2017/07.
【Message】

My research interest is related to new business model and marketing research method to develop and sustain not only simple services but also complex ones. And also I am focusing on how to empower such business directions by using current digital technologies.