Faculty
Mizuho Securities Endowment (Corporate Finance & Capital Markets)
Adjunct Professor
Goro KUMAGAI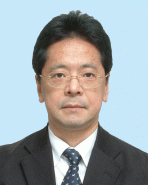 【Specialized Fields】

Financial and Capital Market Theory, Investment theory, Corporate Finance, Accounting Standards, Corporate Reporting
【Subjects】

Financial and Capital Markets , Frontier of Corporate Finance , Corporate Finance and Capital Markets
【Background】

Graduated from the Keio University Faculty of Economics, Received an MBA from the New York University Leonard N. Stern School of Business. Worked for Nomura Securities, Nomura Research Institute, Nomura Asset Management, Nikko Salomon Smith Barney, and SPARX Asset Management, before working for Mizuho Securities Equity Research Department. Currently Senior Fellow at the Industry-Government-Academia Collaboration Office, Global Strategy Department, Mizuho Securities. Co. Ltd., and Senior Vice President, Corporate Accounting Research, Securities Analysts Association of Japan.
【Publications】

"Innovation in Financial-Capital Markets and Incentive Issues", Securities Analysts Journal; "Reform of Bank Capital Regulations to Mitigate Procyclicality", The Financial Business Review, Summer 2009; and others.
【Message】

Over the 30 years of my career as an equity analyst as well as a fund manager, I have been observing the structural changes in the financial and capital markets and the several domestic and global financial crises. Sharing my professional experience and insights with you, I would like to explore the global financial regulations after the global financial crisis as well as the future of financial services industries. I also offer the "Corporate Finance and Capital Markets" class mainly for foreign students.