Faculty
Mizuho Securities Endowment (Corporate Finance & Capital Markets)
Adjunct Professor
Takashi HIKINO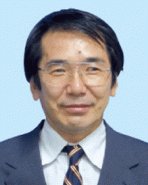 【Specialized Fields】

International Management, Management Strategy, Corporate Governance, Management History
【Subjects】

Governance and Ethics, Risk Management & Compliance, Firms and Industrial Organization in Japan, Business Ethics
【Background】

Graduated from the Hitotsubashi University Graduate School of Social Science, Senior Research Fellow at Harvard Business School, Research Fellow at the Massachusetts Institute of Technology (MIT) Center for International Studies, and others before becoming Associate Professor at the Kyoto University Graduate School of Economics. Concurrently Adjunct Professor of Strategic Management at Koc University.
【Publications】

Oxford Handbook of Business Groups, (joint editorship), Oxford University Press, 2010; The Global Chemical Industry in the Age of Petrochemical Revolution, (joint editorship), Cambridge University Press, 2006; and others.
【Message】

There exists a large gap between the theories of management and economics, and the realities of corporate management. Not to dismiss academic theories as being unuseful, I strive to offer lectures which will help students learn systematic knowledge which will be beneficial in considering businesses, in addition to learning effective and balanced perspectives when practicing management.