Faculty
Mizuho Securities Endowment (Corporate Finance & Capital Markets)
Senior Lecturer
Chiaki ITO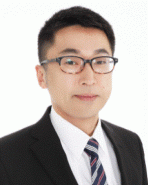 【Specialized Fields】

Entrepreneurship and Management, Interview and Dialogue, Clinical Management
【Subjects】

Business Design
【Background】

Received a Master's Degree from the Kobe University Graduate School of Business Administration and withdrew from the Doctor's Course. Program-Specific Researcher at the Kyoto University before the current position.
【Publications】

"Engagement with an entrepreneur and a researcher" (joint authorship), Entrepreneurial Studies, 18, 2021; "Founders' reflections on theory-in-use and makings on management philosophy of companies", Organizational Science, 51(3), 2018; "What causes entrepreneurial failure?" (joint authorship), Venture Review, 27, 2016.
【Message】

I am researching entrepreneurship and management. Then, I am trying to accumulate verbatim transcripts of my deep engagement with a serial entrepreneur and generate a model of the process of entrepreneurship and management from these transcripts. For the next ten years, starting April 2021, I will be working to create a genre of clinical management studies.