Faculty
JOHNAN Chair in Research and Promotion of "Kyoto Manufacturing Valley"
Adjunct Professor
Hideaki IZUMI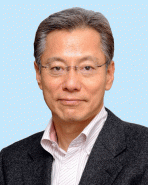 【Specialized Fields】

Innovation Management, Technology Strategy
【Background】

Eduacation
・Bachelor of mechanical engineering at Tohoku university
・Master of business administration and Master of science of civil engineering at Washington university in St.Louis
・Ph.D in business administration at Kobe university
Career
Professor of graduate school of management and technology at Yamaguchi university and specially appointed professor of graduate school of business administration at Kwansei Gakuin University after working for one of the biggest G.C. in Japan and playing a role of the executive officer of the two manufacturing companies in the U.S. Currently, Senior consultant of "GENKEN Institute of Management Co.,Ltd"; Adjunct professor of graduate school of management and technology of Tohoku university; Researcher of Institute of Architecture System and Management.

【Message】

I have been engaged in management research and education for 10 years just after following the career of practitioner for 30 years. I have a strong intention to produce innovation in Kyoto, where the typical Japanese tradition has been rooted, together with the students of graduate school of business at Kyoto university. I'm currently dedicating to realize social implementation of " Rescue robot system" developed by Professor Matsuno of Mechatronics Lab Graduate School of Engineering under the incubation program sponsored by Kyoto university. My basic principle of attitude to the works is "Rigor and Relevance" and "Theory and Practice"