Faculty
Urban/Regional Management
Adjunct Professor
Takamitsu ASAWA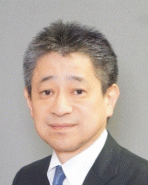 【Specialized Fields】

Port Policy
【Subjects】

Global logistics and maritime transport
【Background】

Finished the Master Course in Civil Engineering of Tokyo Institute of Technology. Joined the Ministry of Transport (currently the Ministry of Land, Infrastrucure, Transport and Tourism (MLIT)) and held positions such as a director of the Engineering Planning Division in Ports and Harbours Bureau, Deputy Vice-Minister for Policy Coordination, Minister's Secretariat, and Director-General, Ports and Harbours Bureau, MLIT. Also had an experience as a secretary of the embassy of Japan in Panama.
【Publications】

On the site of International Cooperation – from my experience working overseas, Monthly journal "Kowan" Vol.72 May 1995
【Message】

Given the changes in social situations surrounding Japan, such as progresses of digital technology as well as responses to global environmental problems, there is a strong need to strengthen the functions of ports that support Japan's international competitiveness as a trading base for Japan, an island nation.
Let us consider and discuss the modalities of port policy aiming to enhance global competitiveness of Japan and to achive a carbon-neutral society, by overlooking the changes in port policies that have been promoted such as facility improvements corresponding to the increase in size of ships, electronification of procedure for port logistics and dealing with next-generation energy.