On October 9, 2022 (Sunday), Society of Global Business 2022 Research Presentation Conference was held at the Graduate School of Management (GSM), Kyoto University (co-sponsored by GSM). At the conference, research presentations, keynote speeches and a panel discussion were held under the theme of "Global Business and Resilience – For the realization of a flexible and tough society."
Research presentations were divided into 6 sessions: ESG/diversity/regional revitalization/energy/data science/business in general, and 23 research presentations were made by researchers, practitioners and GSM students.
In the keynote speech, Prof. Mieko Nakabayashi, Chairperson of the society and Professor of Waseda University, gave a lecture on "Resilience in the face of turbulent international order and business environment." In addition, Mr. Dai Tamesue, a former track and field athlete and representative of Deportare Partners, gave a lecture on "Self-study: To continue to master while crossing disciplines."
About 70 researchers, practitioners, and students in total participated in the conference, about 50 persons at the venue and about 20 persons online. After a lively discussion, the conference ended on a high note.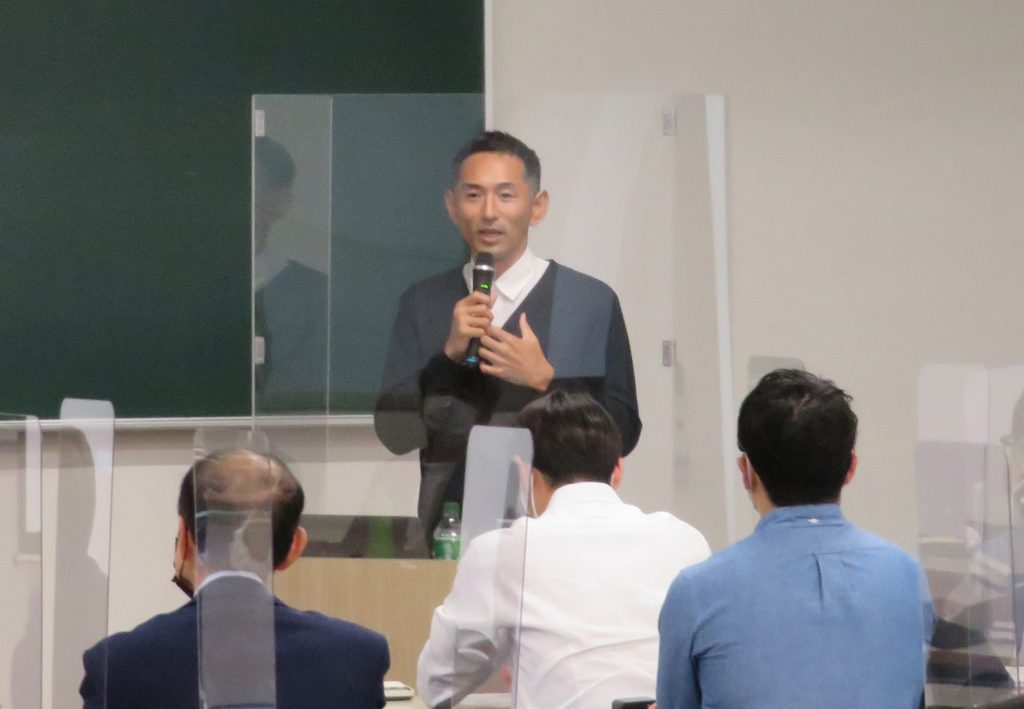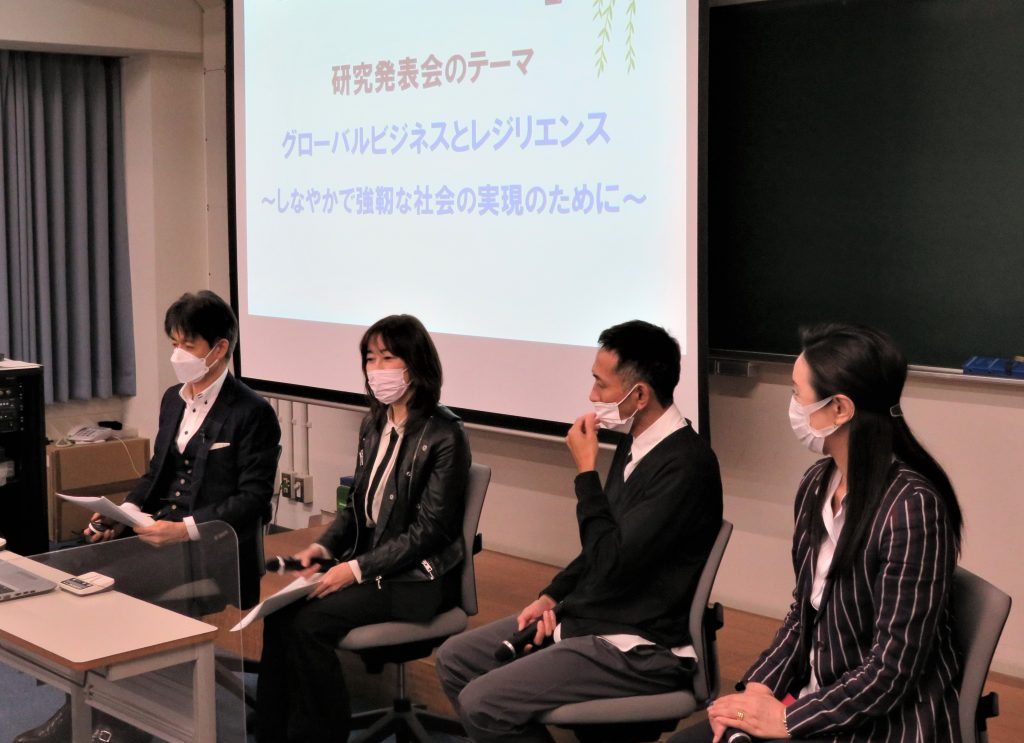 Report on Society of Global Business 2022 Research Presentation Conference (Japanese)
https://s-gb.net/2022/10/31/2022-kenkyu-report/
Society of Global Business 2022 Research Presentation Conference (Japanese)
https://s-gb.net/nationalcon/