Faculty
Business Administration Chairs
Professor
Ryo EJIRI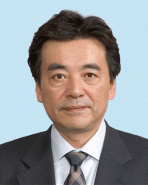 Project Operations Management Program
Service and Hospitality Program
【Specialized Fields】

Business Management, Public Asset Management, Transportation Management Systems
【Subjects】

Infrastructure Accounting, Workshop
【Background】

Graduated from the Kyoto University Faculty and Graduate School of Engineering. PhD (Engineering). Worked at Japanese National Railways, Mitsubishi Research Institute and Central Japan Railway Company before current position as President Wedge Co., Ltd.
【Publications】

Financial Management, Chap 10. in Method of Asset Management, Nikkan Kensetu Kougyo Shinbunsha, K., Kobayashi et al., 2016.
【Message】

To plan management strategies for public property, viewpoints as to how to effectively and efficiently utilize limited management resources is important. Based on the framework and knowledge of accounting, economics and engineering, let us consider these issues by referring to some case examples.