Faculty
City and Town Management by Public-Private Partnerships
Adjunct Professor
Jun MITARAI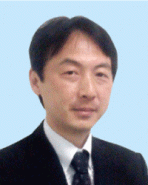 【Specialized Fields】

City and Town Management, City Planning, Disasters reconstruction, Landscape Institution, Urban Greenery
【Subjects】

Town and City Management
【Background】

Graduated from the department of law at Hitotsubashi University and finished at the Graduate School of Public policy at The University of Tokyo. PhD( engineering). Via the Assistant Director of the Green Parks and Green Spaces Division at the Ministry of Land, Infrastructure Transport and Tourism(MLIT), the Director of the Survey Office of Urban Planning and Development(MLIT), the Professor of Graduate School of Management, Kyoto university, and the Counselor in the Secretariat of the Tokyo Olympic Game and Tokyo Paralympic Game Promotion Headquarters, the Counselor of Nuclear Disaster Reconstruction Division at the Reconstruction, currently positioned at the professor of Graduate School of Law School of Public Policy Tohoku University Since July 2021. Experienced a surveying commissioner of the invention of Intangible things Consumption supported by the Ministry of Economy, Trade and Industry, as well as a commissioner concerning the Development Permission aiming at the realization of a Compact City formed by the Land, Infrastructure and Transport and Tourism, and the member of Namba station square space utilization comittee.
【Publications】

An administrative study on the enforcement and operation of the regulation to green buildings under the Urban Green Act, Annals of Japan Society for Urbanology, vol.44. Comparative study of legal systems to impose an obligation of greening buildings in Japan, City planning review. Special issue, Papers on city planning 41(3). Issues of principles and operations about outdoor advertisement law (1)~(4) ,The Study of Autonomy,Vol.83,No.7~Vol.84, No.5. An analysis on regional characteristics of "Area Based Management", Papers of the 32th annual meeting of The Japan Association for Real Estate Science ; and others
【Message】

Cities in japan have a lot of challenges under a new phase of population decline. We, not only the national and local governments, but also stakeholders of towns, such as companies, residents, TMOs and NPOs need to collaborate and cooperate to manage cities. I hope to study city and town management together from an academic and practical point of view.