Haissam Bin Abdul Sattar Khan
Class of 2021, International Project Management Program(i-PM)
The Reason Why You Chose GSM
In 2014, after working for more than 5years in the EPC sector and being engaged in large-scale projects in the Middle East and Asia-Pacific, it was the first time when I came to Japan on a project assignment. The journey continued for another three years and I completely fell in love with Japan, its natural beauty, resilience, convenience, and politeness around. Therefore, in 2018 when I decided to pursue an MBA to fulfill my ambition for continuous learning and skills enrichment, Japan was the top priority for me because of my familiarity with its work environment, business structure, and corporate culture here.
I came across MBA (International Project Management) program at GSM – Kyoto University while looking for suitable programs among top-ranked universities. Because of my relevant background in project and engineering management, the program title immediately drew my attention before I further explored and came to know about its unique curriculum with a diverse range of courses in addition to the highly esteemed world-class faculty. After checking the GSM website for another 15minutes, I was enthusiastic to plan it as my next destination in life.
What You Learned at GSM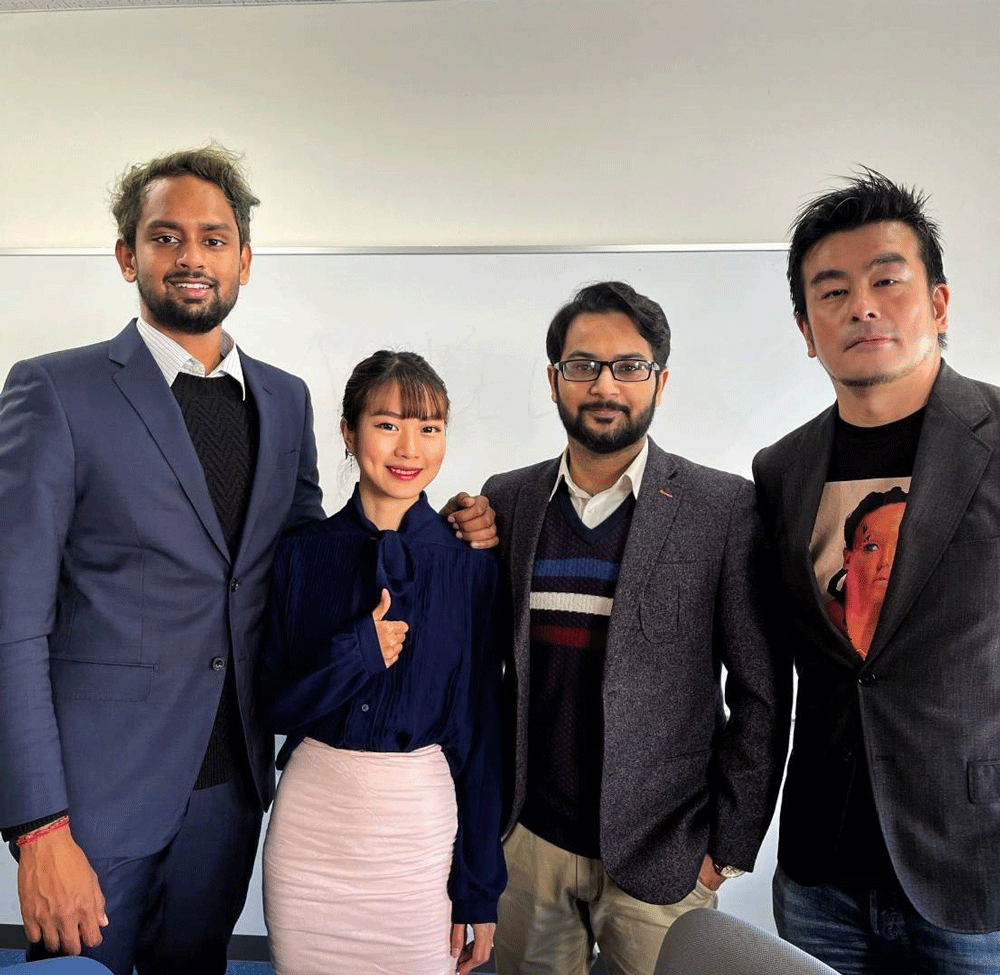 Attending MBA (i-PM) program at GSM was indeed a fascinating and life-changing experience for me. If I say that I enjoyed every single learning opportunity and the way it impacted me, it won't be an exaggeration. For each course, our classes were comprised of fellows from all sorts of backgrounds from business and social sciences to life sciences, medical, and engineering. Their unique backgrounds, cultural differences, ambitious future interests, and everything made me able to rediscover the beauty of diversity in ideas.
The other learning opportunities involved the practical experiences and opportunities of participation in the global-level competitions including "The Negotiation Challenge" and "KYOTO International Entrepreneurship Contest". In both programs our teams competed against students from leading universities all over the world. It all happened due to the practical education provided by some of the best in their field. Professors at GSM always listens the questions during class and beyond to address the purpose of learning in real sense. Hence, because of these experiences, I am able to analyze and solve any sort of issues with more innovative ideas.
The Reason Why You Chose Your Career Plan
For the MBA degree award at GSM, students are required to complete 42 credits. However, out of my curiosity for knowledge and learning new insightful perspectives I took more classes and completed almost 80 credits, which involves credits from other graduate schools, including Graduate School of Economics (GSE) and Graduate School of Advanced Integrated Studies in Human Survivability (GSAIS), every course was very interesting and too good to miss. All of it helped me to develop an interdisciplinary knowledge-base and problem-solving approach towards complex issues.
In turn, I am now more confident, open and familiar with wider range of career possibilities after graduation including job with international organizations, or consulting sector and continuing for a Ph.D. program simultaneously where I can help communities and businesses to solve their toughest challenges by bringing innovation to life while trying to put my best efforts in place to make this world a better place for our future generations where people can lead better lives.
What Impressed You About GSM
Two things impressed me the most: first is unique diverse curriculum as I've always been attracted by unconventional things and topics like social enterprises, indigenous cultures, sustainability, inequality, and in the last few years I have become increasingly interested in the future of technology and its impact on the human condition. GSM and Kyoto University both provided me the opportunity of learning not only about the conventional curriculum of modern business and management practices but also fulfilled my interest in the topics mentioned above when I studied the courses like Cross-cultural Negotiations, Innovative Hospitality Management, Global Social Entrepreneurship, Development Dynamics and Policy Perspectives, and Sustainable Business Development.
I also had the opportunity to graduate from a special 1-year diploma program 'Creating Resilient Societies' from UNESCO Chair on Water, Energy, and Disaster Management for Sustainable Development (WENDI) where I covered the courses on Global Survivability Risk Management, Social Innovation and Resilience, Disaster Management and Environmental Conservation, etc.
The second most impressive aspect is the excellent guidance and coaching provided by the highly qualified faculty. I along with my team was able to participate and won awards during the international events on negotiations and business pitch proposal competitions. We consulted several professors for guidance, feedback and each did their best to help us in achieving exceptional results.
Extracurricular Activities You Have Done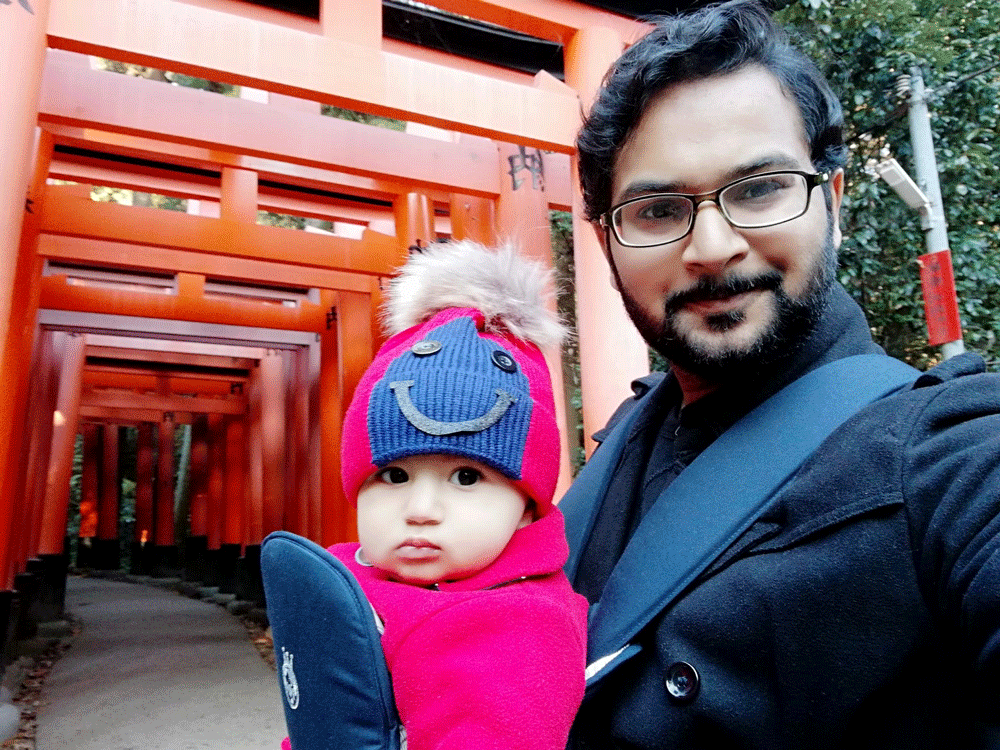 I got ample opportunities to work on different hobbies, tasks, and projects that always kept me on my toes and pushed me to go an extra mile.
Starting from traveling and exploring the natural beauty of Japan was an amazing experience. During my stay in Kyoto, my wife and toddler lived with me throughout the degree program, which made our stay more pleasant and we were able to experience many adventure travels together. Japan is the safest country to travel and sightseeing for solo, group, or family travelers.
I also joined several forums and groups including Kyoto University International Entrepreneurship Club (KUIEC), Japan Hackathon (first of its kind Hackathon in Japan) as a member executive committee, and Pakistan Student Association Japan (PSAJ) as a campus ambassador. These activities offered me a platform to grow my network, learning from others, and helping many people around by involving in opportunities to impact their lives.
Lastly, I also got the privilege of acting as a Teaching Assistant (TA) for some core MBA courses including Project Management, Project Finance, Risk Management & Finance, Development Dynamics, and Policy Perspectives, and these roles helped me to interact and facilitate both students and professors, and support them to achieve better class experience. I was able to polish my multi-tasking and communication skills to deal with diverse people on all levels.
Message for Prospective Students
After being associated with Kyoto University, people often ask me the best thing about it. My answer used to be, "EVERYTHING". It is the best city (Travel + Leisure magazine), best university (every ranking list), and a very unique international MBA program in Japan.
Firstly, Kyoto is a beautiful historic city of universities and educational institutes that makes it one of the most student-friendly cities in Japan. Its unmatched collection of gardens, palaces, temples, shrines, and more than a dozen historic sites inscribed on the UNESCO world heritage list makes it an amazing place to live.
Secondly, I believe studying at a business school plays a great role in one's life, therefore, choosing a place is an important decision. The MBA program at the Graduate School of Management offers you a set of diverse interdisciplinary knowledge, business-ready skills, and learning opportunity from brilliant professors and curious students. The knowledge and connections you gain here will be a precious takeaway for the rest of your life and career growth.
Last but not least, I wish the best to all prospective students at GSM. I hope that your time spent in Kyoto will be very memorable, consider it a once in a lifetime opportunity. If you would like to know more about GSM programs from a graduate student's perspective, please feel free to contact me.