Lydia Oktarini
International Project Management Course Graduated in : March 2016
PT. Telekomunikasi Indonesia, tbk(TELKOM)
I'm an Indonesian pursuing MBA in Kyoto University for career and self development. During my two years in GSM-KU, I learnt many different perspectives from other international students with different background, experience and cultures.
Many subjects are available to choose based on our interest from basic, specialized to business practice subjects. What I loved most from GSM-KU is the opportunity to do intensive research through international project management workshop since Japan is a world leading country on research and development. We can also freely choose our workshop supervisor.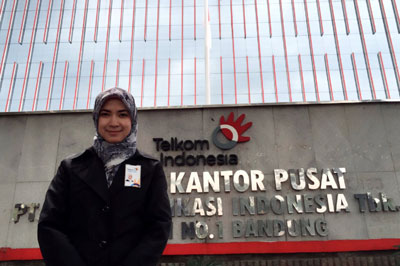 GSM-KU introduced point based system where students can enhance their knowledge through additional lectures or seminars. From a successful business person to companies and researchers will share their priceless experience for free.
The GSM-KU's administrative offices always provided full support for each student. A bonus of free Japanese language course was provided for those who might need it. I enjoyed studying at GSM-KU and would highly recommend it.