The NEMO (Next Generation Enterprise Modeling) summer school was held from July 17-28 at the University of Vienna (Austria), as part of Academic Exchange and Cooperation with Kyoto University.
Supported by the ERASMUS plus project since 2014, the NEMO summer school focuses on the conceptualization, design, and implementation of Next Generation Enterprise Modeling Methods.
60 students and 40 faculties from 25 countries participated in this intensive summer school.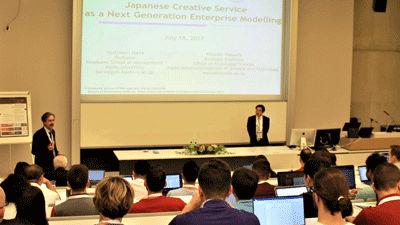 Prof. Yoshinori HARA of Graduate School of Management and Prof. Katsumi TANAKA, professor emeritus of Graduate School of Information, Kyoto University gave lectures. A number of our Graduate School of Economics Ph.D. students participated in the workshop.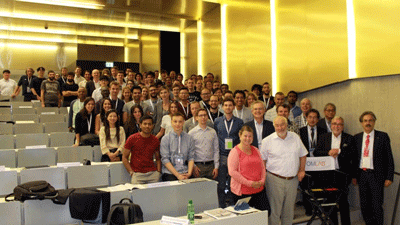 We will continue to encourage further exchange between the University of Vienna and Kyoto University.