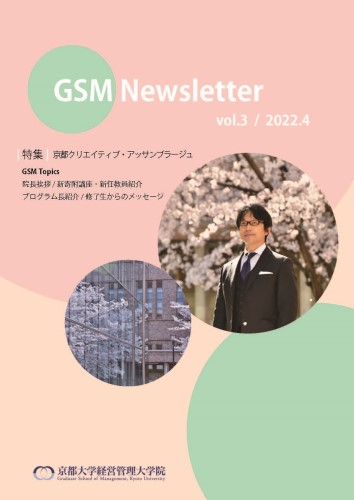 We have released the third issue of the GSM newsletter. This issue features Kyoto Creative Assemblage.
GSM Newsletter vol.3 / April, 2022(Japanese and English)(download)
【Contents】
Special feature
Kyoto Creative Assemblage
GSM Topics
Message from the Dean / New Endowed Chairs / New Faculty
Program Chief / Voice from Alumni
GSM Newsletter is published on a regular basis and free to download in PDF format.
We hope you enjoy reading our newsletters.
GSM Newsletter
https://www.gsm.kyoto-u.ac.jp/en/about/newsletter/