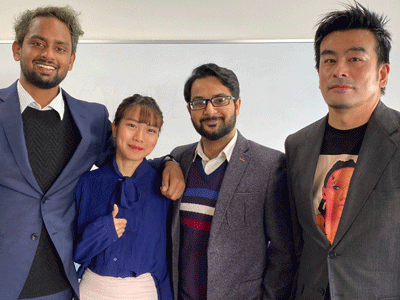 The student team from Graduate School of Management Kyoto University won two prizes, i.e. Kyoto Shinkin Bank Prize and JETRO Kyoto Startup Capital Kyoto Prize, at the Kyoto International Entrepreneurship Contest held on December 4 to 12, 2020.

The team members are Sivakumar Dineshkumar, Haissam Khan, Chaw Chaw Kay Khaing and Chikara Uekawa, and they presented a business proposal for a next-generation mobility hotel.

Due to COVID-19, this year's event was held online with participants from 30 universities around the world.