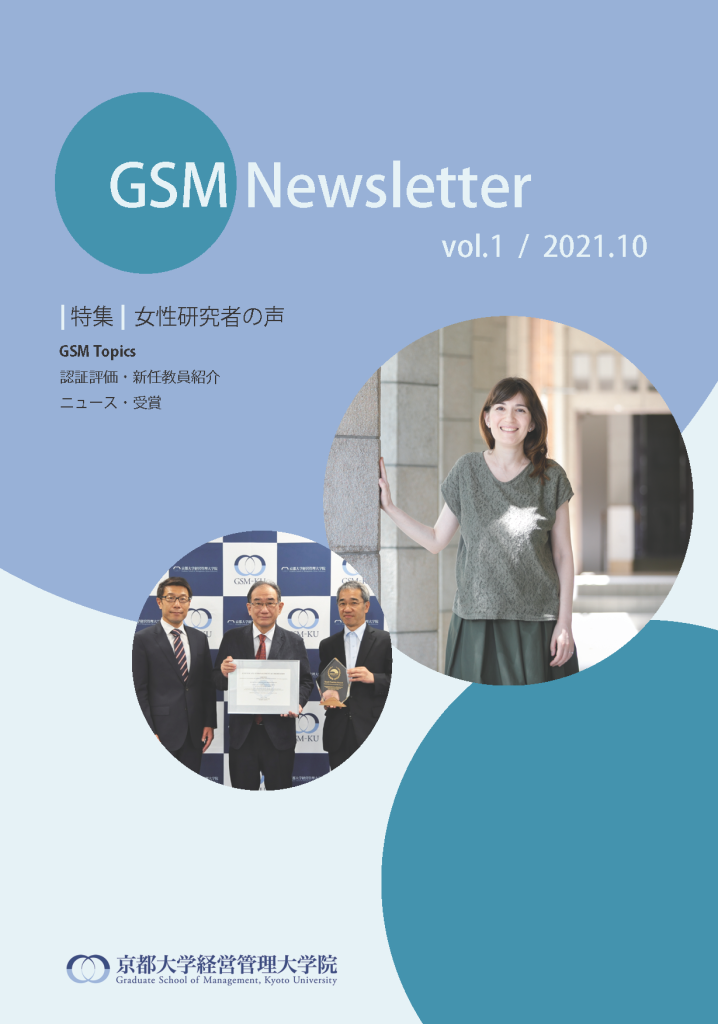 To engage with more readerships, we have released the first issue of the GSM newsletter, which shares our researches and activities. The first issue contains our special feature "Women in Research", as well as news articles posted on the GSM website from April to October 2021.

GSM Newsletter vol.1 / October, 2021(Japanese and English)(download)
【Contents】
Special feature
Women in Reseach
GSM Topics
Certified / Faculty
News / Awards

The newsletter will be released on a regular basis and free to download in the PDF format. We hope you will enjoy reading our Newsletters.
GSM Newsletter
https://www.gsm.kyoto-u.ac.jp/en/about/newsletter/