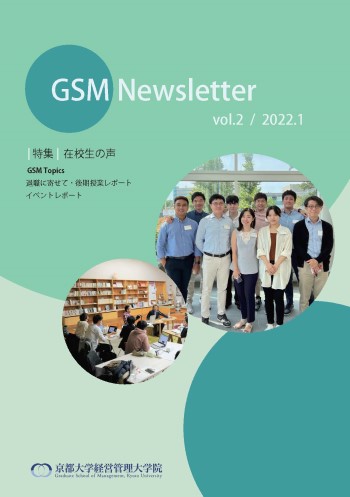 We have released the second issue of the GSM newsletter. In addition to our special feature "Current Students", we include a message from Professor Yasunaga Wakabayashi, who will retire in March 2022. We take a look at the wide variety of events throughout the year (over 100 events), as well as the many highly-specialized classes that GSM offers.

GSM Newsletter vol.2 / January, 2022(Japanese and English)(download)
【Contents】
Special feature
Current Students
GSM Topics
Retirement message / Class reports
Event reports

GSM Newsletter is published on a regular basis and free to download in PDF format.
We hope you enjoy reading our newsletters.
GSM Newsletter
https://www.gsm.kyoto-u.ac.jp/en/about/newsletter/