Faculty
Business Administration Chairs
Professor
Jin-ichiro YAMADA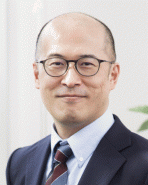 Business Leadership Program
i-BA Program
KC-CDO Course
【Specialized Fields】

Entrepreneurship, Strategy, Organization Theory
【Subjects】

Business Development
【Background】

Received Ph.D. in Hokkaido University. Held research positions at Hokkaido University and Cranfield School of Management (UK). Held professor position in Osaka City University, and Visiting Professor post at Kyushu University, Bordeaux Management School (France) and Griffith Business School (Australia).
【Publications】

A Systematic Bibliometric Review of the Strategic Entrepreneurship Domain, Management Research Review 2021
The Role of Entrepreneurs' Career Solidarity toward Innovation: An Irreplaceable Relationship in Career Capital Pyramid, the Routledge International Handbook of Innovation Education, 2013
Entrepreneurs' Intentions and Partnership Towards Innovation: Evidence from the Japanese Film Industry, Creativity and Innovation Management 15(3), 2006
A multi-dimensional view of entrepreneurship: Towards a research agenda on organisation emergence, Journal of Management Development 23(4), 2004
【Message】

Success and happy survival, particularly in turbulent and unpredictable environments, is driven by value and decisions anchored to management philosophy. Future of management identify people, purpose, and potential as drivers of entrepreneurship. Our lecture module offers practical suggestions in this domain.