Faculty
Introduction of the Lecture Contributed by "Polaris Capital Group"
Adjunct Professor
Yuji KIMURA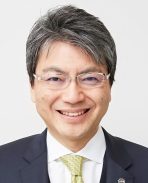 【Specialized Fields】

Buyout, Private Equity, Business Management, M&A
【Background】

Mr. Kimura founded Polaris Capital Group in 2004. Prior to Polaris, he was general manager of the Private Equity Department of Mizuho Securities, where he started private equity investment business. Before Mizuho Securities, he worked in corporate banking and investment banking at The Industrial Bank of Japan, Ltd. (IBJ).
He received a BA in International Relations from the University of Tokyo, and an MBA from the Wharton School of the University of Pennsylvania.
【Publications】

『Polaris Capitalism』 DIAMOND,Inc. (2013.03)
『Private Equity for Pension Fund』 (Japan Buy-out Research Institute Corporation) Chapter 16 「The development and future prospects of Japan's buyout fund」 KINZAI (2014.10)
『SHIGARAMI Management, Transforming to value-creating relationship』 Nikkei Publishing Inc. (2017.01)
『Private equity in the post-Corona era』 KINZAI (2022.2)
【Message】

As the founder and CEO of Polaris Capital Group, I have been engaged in conducting over 30 investments since the establishment in 2004, focusing on business succession from owners and carve-out of subsidiaries or business departments from large conglomerates.
There are lots of corporations that have high growth potential and latent earning power but cannot spread their wings and fly high due to various obstacles, "Shigarami". We have acted to provide concrete solutions to such corporations to break through each Shigarami and improve its corporate value.
It would be my pleasure to bring you the real practice and essence of private equity business in this lecture by introducing case studies as well as material knowledge of investment business.