Naoya IKAWA
Class of 2019, Business Leadership Program
Capgemini Japan K.K.
The Reason Why You Chose GSM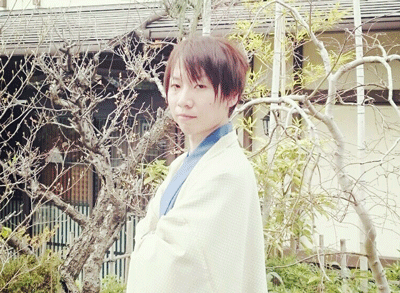 We can learn theory and practice in a balanced manner in GSM, this is the reason why I chose GSM among many business schools. The position in the world of Japan is getting worse, and I felt that I would like to contribute to the growth and development of Japan. Therefore, I studied economics in the undergraduate school, but only theory was ahead and I could not learn practical things. So I decided to go on to business school, but while many business schools put emphasis on practice, on the other hand, in GSM there is a curriculum that allows the integration of theory and practice. In order to achieve the above mentioned goals, GSM was the best way this is because I chose.
What You Learned at GSM
Starting with basic subjects in business such as business strategy, marketing, and finance, and then going to specialized and practical subjects, I was able to learn the broad knowledge of business and expertise in specific fields with practice. In addition, I could also reached IT technology such as AI and big data analysis in a joint course with other graduate schools, and I sophisticated them by combining it with business. I think that I was able to acquire the necessary skills in the coming era where multiple specialties are required.
The Reason Why You Chose Your Career Plan
By combining IT and business, the company has achieved global success, and Japanese branch is in the start phase. The importance of combining IT and business has been pointed out before, but has not been successful in Japan. However, in order for Japan to compete in the world from now on, I realized in GSM that integration of IT and business is necessary, and I learned about IT technology through student life. We chose the current employer, thinking that we could make the most of our achievements and that the discretionary power of the start-up phase would greatly contribute to my growth.
What Impressed You About GSM
It is research using AI at WS. I was interested in the integration of IT and business, and did research on it. Suematsu sensei, who is a teaching professor, evaluated my research and pointed me out, despite its being different from his field. Also, I got feedback on progress when I was studying abroad from him, and finally I got good results, and I was awarded the best award in research presentation. In addition, in each WS meeting, each research topics were discussed and not only brushed up my own research, but also broadened my knowledge about the various fields my colleagues were researching. I could study my most interest flexibly, it remains the most impressive while attending school.
Extracurricular Activities You Have Done
I studied abroad at the partner company, the EmLyon Business School. The EMLyon Business School is one of Europe's leading business schools and attracts talented students from around the world. I have taken a lot of group work and presentations mainly on IT-related subjects that have not been offered in GSM. In the beginning, everything was very hard , I was finally able to follow foreign students' discussions and lectures, and I was able to realize my growth as I followed. In addition, interactions with students with completely different backgrounds were often fresh and often thought-provoking. Exchange programs at the EMLyon Business School were often difficult, but I believe that they have brought me not only as a student but also as human growth.
Message for Prospective Students
I think that there is rarely an opportunity for diverse people such as undergraduate students, working people and foreigners to interact and work together. With GSM there are so many opportunities to interact with people from diverse backgrounds, and you can see new values every day. GSM has people with diverse backgrounds and also has links with other graduate schools and private companies, so it is an environment where you can do anything if you act with high motivation. Because I have a high degree of freedom, I can learn other fields besides business, so I would like you to enter with a sense of purpose properly. In the future, I would like to work with you as a GSM grads, as a business partner, or as a partner working in the same company.