Shoko KITAMURA
Class of 2020, MBA in Tourism and Hospitality Management
JTB Corp.
The Reason Why You Chose GSM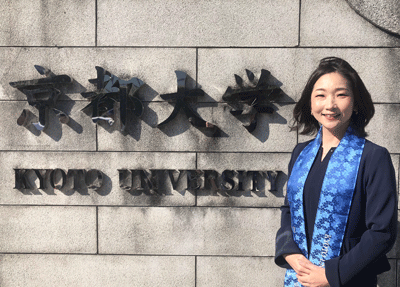 Since graduating from university, I have been working in the Japanese large travel agency. The environment surrounding the tourism industry has changed rapidly and I felt the need to acquire comprehensive knowledge about business and management. That was when I heard GSM was starting the new Tourism and Hospitality Management Course. Furthermore, I felt that an opportunity to learn in Kyoto, one of the world's leading tourist cities, was felt simply the best choice to learn the management in tourism business.
What You Learned at GSM
 GSM offers a well-balanced curriculum from foundation courses to "theory" and "practice" courses. In the tourism related classes, many guest speakers from Japan and abroad shared various issues related to the tourism industry. I gained a wide range of knowledge through these guest speakers and class discussion. Students are able to take classes in other programs if you have interest in different areas. GSM has wide diversity of students. My network with professors, students and alumni in GSM becomes great fortune for my future career.
The Reason Why You Chose Your Career Plan
 After graduation, I will return to my working company. During my two years of studying at GSM, I think I gained the broader perspective of capturing the tourism industry in global business context and long time horizon. Upon returning to my company, I want to create new businesses that will contribute not only to the development of the entire tourism industry but to the vitalization of Japanese local communities.
What Impressed You About GSM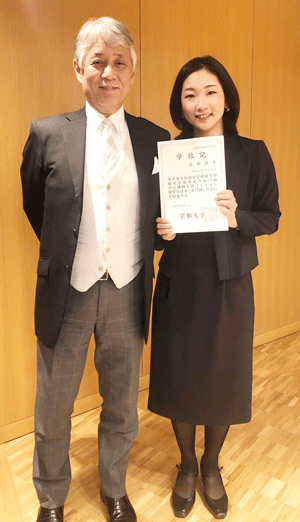 Through my workshop research during my second year, I was able to tackle the issues I wanted to explore before entering GSM, and enhance my expertise. Under the careful guidance of the professor in charge, Professor Yoshi Maegawa, I was able to deepen my research through lively discussions with my workshop-mates. At the final research presentation, it was an honor to receive the "Grand Prize" for my program. This added great confidence before returning to the workforce.
Extracurricular Activities You Have Done
 I believe that there is something that I can see and hear as a student, not a businessperson, so I actively participated in various projects with organizations, such as joint projects with DMO (Destination Management Organization).
 The most memorable experience is the "Global MICE Internship," which took part during the summer. I spent two weeks at the Vienna Convention Bureau (VCB), one of the advanced cities of MICE. In Vienna, I had an opportunity to learn about the VCB's activities and business contents, and experience the "Excellent MICE City".
Message for Prospective Students
 I believe learning at a business school has great meaning. It is a place to gain vast knowledge and skills necessary to increase business precision. GSM is the perfect place. In addition, the networking with many people who you meet as "schoolmate" in the "Academic Freedom," which is the spirit of Kyoto University, is an irreplaceable asset for well experienced businesspersons. Two years at GSM was a very fruitful time for me. I hope you may enjoy the wonderful encounter with smart people and knowledge in GSM.