Mizuha MARUMOTO
Class of 2020, Service & Hospitality Program
The leading manufacturer
The Reason Why You Chose GSM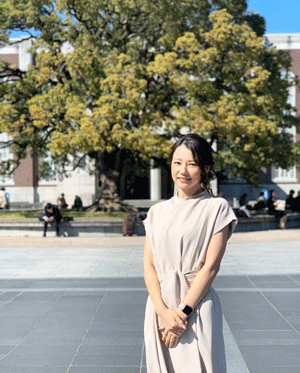 As the Japanese manufacturing industry is losing its dominance in the global market, I was responsible for creating new businesses, mainly IT solutions. However, I began to question the gap between the practice and theory of creating new businesses. This was when I felt the need to find a solution to fill this 'gap' by approaching the practical side of new business creation theoretically. If this research could lead to raise Japan's global position down the road, it would greatly contribute to society. This motivated me to pursue a Master's degree. I specifically chose GSM because the professor who specializes in design as well as business studies was at GSM. GSM offers courses on service perspectives, which is an essential for future new businesses. I also felt GSM has a great environment to research Japanese companies.
What You Learned at GSM
 In addition to being able to study business and the science of design systematically, I learned the most in new business creation process. I had an opportunity to create several businesses. During this process, my workshop professor gave me several advices which enabled me to proceeded with creating a new business based on theoretical perspectives. As a result, I was able to experience and understand first-hand on what actions or judgements would be expected that cannot be just read and taken out textbooks alone. This environment of being able to receive real-time advices from professors. specialized in the area, was invaluable.
The Reason Why You Chose Your Career Plan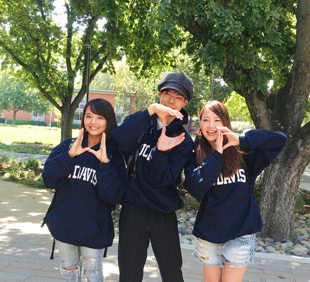 I have been in charge of new business development for many years; however, after graduation, I will return to the company to be in charge of M&A. I believe that by putting myself in a global environment, I will gain an international competitiveness and a management perspective.
 Even though I had an opportunity to study abroad at Munich Technical University Business School and University of California, I have always felt that not having work experience overseas was my weakness. Thus, after graduation, I would like to fully utilize what I learned at GSM to gain overseas experience and management perspectives.
What Impressed You About GSM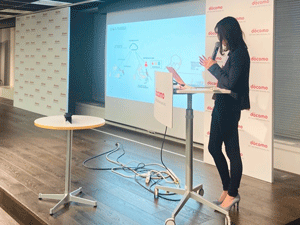 Prior to GSM, my goal was to be able to execute new businesses at a higher level. In order to achieve this goal, I actively participated in programs, classes and lectures related to new businesses. During my first year I concentrated on absorbing theories and prior research. It allowed me to succeed in proposing three new business ideas for major companies while I was at the school, another idea won a business plan contest, and I started to receive invitations for entrepreneurship programs. My surroundings started to change very rapidly.
 In the second year, my goal changed to a higher level: to develop my own business creation methodology based on my own experience as a ground-breaking new business creation methodology. I was able to immediately apply what I learned which led to my personal growth. It has been an extraordinary experience that I would have not been able to go through by being in the workforce only.
Extracurricular Activities You Have Done
 I belonged to Kyoto University's Design School, where I had an opportunity to attend design training camps with people from other faculties with different perspectives, and also participated in a training program held in Okinawa. In the summer of my first year, I studied abroad at the University of California. During my second year, I spent my summer visiting companies in California as part of my workshop training, and studied abroad in Germany during the fall semester. Even though I belonged to a Japanese university, having the opportunity to take courses at universities overseas was a valuable experience. In addition, in the Entrepreneur Development Program hosted by the Office of Society-Academia Collaboration for Innovation, I was able not only to extensively learn about business creation, but also to receive direct advice from entrepreneurs and professionals. In my spare time, I took part in hosting the Hult Prize, an international business contest, with the international students at Kyoto University and visited other faculties' labs. My time at GSM was very fulfilling and would not have been possible if I was working fulltime.
Message for Prospective Students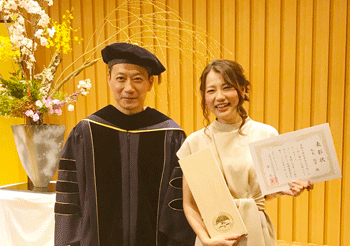 Beyond the usual goal to study management broadly, GSM will offer you an opportunity to find a path if you are struggling in your business or career. If you have a specific goal, you will make the best use of the basic courses in the first year and extracurricular activities. You will be able not only to take courses and participate in events at GSM but also to take advantage of various seminars and events offered throughout campus. If you find a program or a professor relevant to your goal even prior to joining GSM, you will be able to spend a fulfilling two years. The two years spent away from work and focusing on learning was an important chapter and crossroad in my career. I hope that your time at GSM will be a great learning experience that will become a significant turning point in your life as well.