Yasumasa SHIMIZU
MBA in Tourism and Hospitality Management Course : M2 2019-2020
The Reason Why You Chose GSM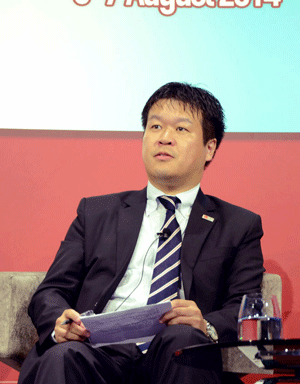 After 14 years of experience in the field of inbound tourism to Japan at the Japan National Tourism Organization (JNTO) both offices in Japan and abroad, I started my business in 2018. In addition to organizing my experience in tourism marketing academically, I wanted to learn business administration systematically in order to maximize my company's value. There are only a few MBAs in Japan that specialize in tourism, and it is a unique experience to be able to put myself in the best environment for studying "tourism" in Kyoto, which has the best history and popularity.
What is the attractiveness of GSM?
There are a wide variety of classmates from various backgrounds. Not only Japanese, but also many international students, graduates of undergraduate schools, office workers, business managers, accountants, and doctors, and we were able to gain fresh perspectives through group work and the process of preparing materials. It is also possible to take classes other than GSM, so students can absorb the wisdom gathered at Kyoto University.
The Visions of Your Future
With a declining birthrate and an aging population, increasing the number of people interacting with each other, especially in rural areas, is an urgent issue, and it is necessary to deepen the creation of a system for domestic and overseas visitors to spend their money in the region. In addition, while the policy of making Japan a tourism-based nation has been established, the tourism industry tends to be neglected in Japan. It is essential to improve the status and wages of those working in the tourism industry. I would like to continue our efforts to develop human resources and regions that can "earn" from tourism from a market-in perspective, while maintaining an on-the-spot perspective.
Your Recommended Subjects
Service Innovation Management
Managerial Implications of Tourism and Local Business
Public Relations
Special Lecture for Entrepreneurship
Schedule of Your Day
[First semester, First Year, Monday]
07:00-09:30 E-mail and office work
10:30-12:00 Class of Organizational Behavior
       Lunch with my classmates
13:00-14:30 Class of Marketing
14:45-16:15 Lectures on Tourism Industry
16:00-20:00 Group work, homework
21:00    Return home
Schedule of Your Week
[First semester, First Year]
Monday: Class (morning and afternoon) Group work, etc.
Tuesday: Classes (morning and afternoon)
Wednesday: meetings with clients, document preparation, writing
Thursday: remote work (morning) and classes (afternoon) at the university
Friday: Meeting with client (morning), class (afternoon)
Saturday: documentation, writing, Business trip
Message for Applicants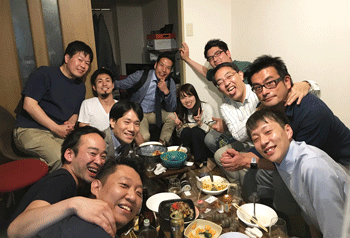 In addition to the knowledge and discoveries that I gain from my classes at GSM, the opportunity to interact with my professors and spend time with my classmates outside of class is of great value. It is a great opportunity to gain friends and ideas that you wouldn't encounter in your everyday work, and it is sure to make lifelong connections (Photo: all 11 of my Tourism MBA classmates, taken in April 2019). The first semester of the first year is the hardest time of the year, with many required courses, homework and group work. You may have trouble balancing study and work, but I encourage you to consider that management as part of the process of obtaining your MBA and to take on the challenge.
I have been reading mainly English literature on tourism for a year and a half so far. While I feel that there is an overwhelmingly small amount of literature on tourism in Japanese, I have not been able to find any brand-new research on the subject in English. In other words, we are world class when it comes to marketing and promotion techniques for Japanese municipalities and DMOs' "tourism policies". I believe it is important to publicize with confidence the results we have achieved so far, as well as to deepen our understanding of the significance of residents' "earning from tourism" and to learn from overseas examples of fund-raising methods and organizational aspects.