Faculty
Road Asset Management Policy Chair
Adjunct Professor
Yasuhito SAKAI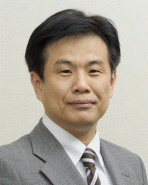 【Specialized Fields】

Bridge Engineering, Maintenance Engineering
【Subjects】

Road Asset Management
【Background】

Joined Hanshin Expressway Public Corporation in 1992.
Engaged mainly in the planning department related to the construction and the maintenance of expressways. 2009, Graduated from the Kyoto University, Graduate School of Engineering, Department of Urban Management (Ph.D.)

【Publications】

Asset Management of Urban Expressway: Risk Evaluation and Financial analysis,Journal of Construction Management(2009).
Risk Evaluation and Financial analysis for Road Maintenance on Urban Expressway Based on H-BMS,IABMAS(2010).
The Appropriate Understanding and Evaluation of The Soundness is the Basis of Asset Management,Journal of Japan Society of Civil Engineers (2013).
Implementation Practice, Asset Management Methods for Infrastructure Assets(Co-authored), Science and Technology Books(2015), etc.

【Message】

Since most of our public infrastructures such as roads were constructed during the period of high economic growth, it is expected that the structures will rapidly deteriorate and that large-scale renewal and repair projects will increase. Therefore, in addition to improving asset management technologies, including condition assessment as well as risk estimation and evaluation of bridges, pavements and other road structures, we would like to consider the implementation methods in the field.