Brain Healthcare Business Ecosystem
Installation period
April 1, 2022 – March 31, 2025
Donor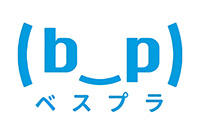 bspr co., ltd.
Overview
Brain and mental disorders, including dementia and depression, are a major social issue. Currently, various medical and biological studies are undergoing, however, those findings and results are not appropriately returned to general consumers and brain healthcare service.

Besupra Inc. has developed a smartphone application that integrates past dementia-related researches, and has provided it to private companies and local governments. In addition, Brain Impact, a general incorporated association, was established as a social implementation organization of the ImPACT Yamakawa Program of the Cabinet Office, developed BHQ (Brain Healthcare Quotient) as an brain health index, which has been approved by international standards. Besupura is currently using the BHQ to form a new ecosystem with local governments and businesses.

Besupra and Brain Impact will jointly conduct research on the business ecosystem and healthcare services with the aim of forming an brain healthcare ecosystem. In this project, we will research brain healthcare and ecosystem. Regarding ecosystem research, we conduct research on open innovation in different industries and fields, and business models such as the multi-sided market. At the same time, we will also proceed with case-based user experience research and research on health care services in actual fitness clubs and offices. In addition to accumulating these efforts as research results, we plan to promote training and disseminate these efforts for the education.